CIRCULAR BIOCARBON & Project Ô: from waste to resources in the primary sector
On June 15 and 16 2022, the event entitled "From waste to resources in the primary sector" was held in collaboration with CIRCULAR BIOCARBON. The two-day workshop was developed to inform participants about the projects' innovations and key concepts (water sustainability and solid waste reuse), improving their awareness and clarifying their local public perspectives on these kinds of innovations.
Almendralejo, a city in the province of Badajoz, Extremadura, Spain, is home to numerous primary sector industries, such as agriculture. Given the severe drought conditions that this geographical area is currently experiencing, adopting a circular water economy model would be most beneficial. Project Ô's technologies increase the sustainable reuse of wastewater by helping to ensure it is thoroughly and efficiently cleaned, so it can once again help to meet human needs. This reduces the demands on finite water resources.
But not only water is needed for agriculture… By turning organic solid waste into added-value products, such as fertilisers, CIRCULAR BIOCARBON will be able to support the improvement of agricultural yields in Almendralejo. These products will be tailored to the specific needs of the beneficiaries and aim to outperform the products currently used. Combining both Project Ô and CIRCULAR BIOCARBON innovations, the primary sector of Almendralejo will be greatly benefited.
On Wednesday 15 June 2022, policymakers and representatives of the primary sector visited Almendralejo's Wastewater Treatment Plant (WWTP) where one of Project Ô modules is installed. Our partners from SOCAMEX and Urbaser provided them with an overview of the technologies and the projects' approach to a circular economy.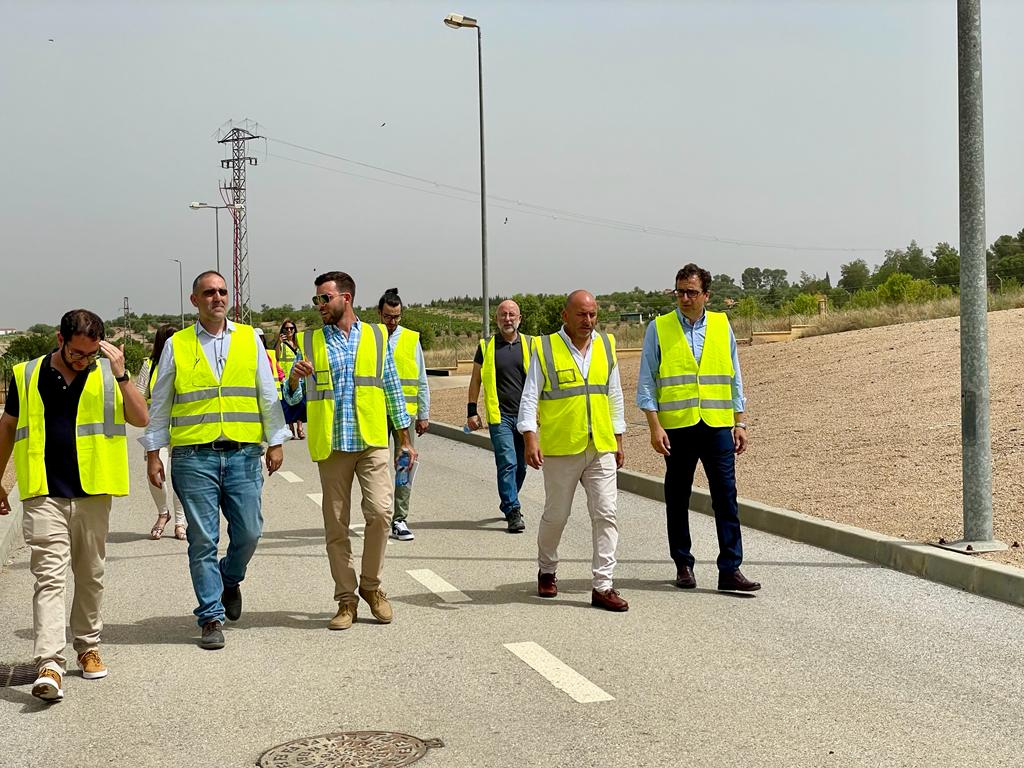 On Thursday 16 June 2022, a live online co-creation workshop was held with the Almendralejo community. The agenda included an overview of both projects and a group discussion to unearth perspectives on water sustainability and solid waste reuse concerns and hopes.
The group discussion allowed stakeholders to go into more depth on certain topics, such as the benefits of engaging with Project Ô and CIRCULAR BIOCARBON technologies, impacts on local water chains and the environment, communication strategies to raise public awareness, and the need to establish strict regulations on the type of crops that can be grown in the different geographical areas of Almendralejo to avoid excessive water use.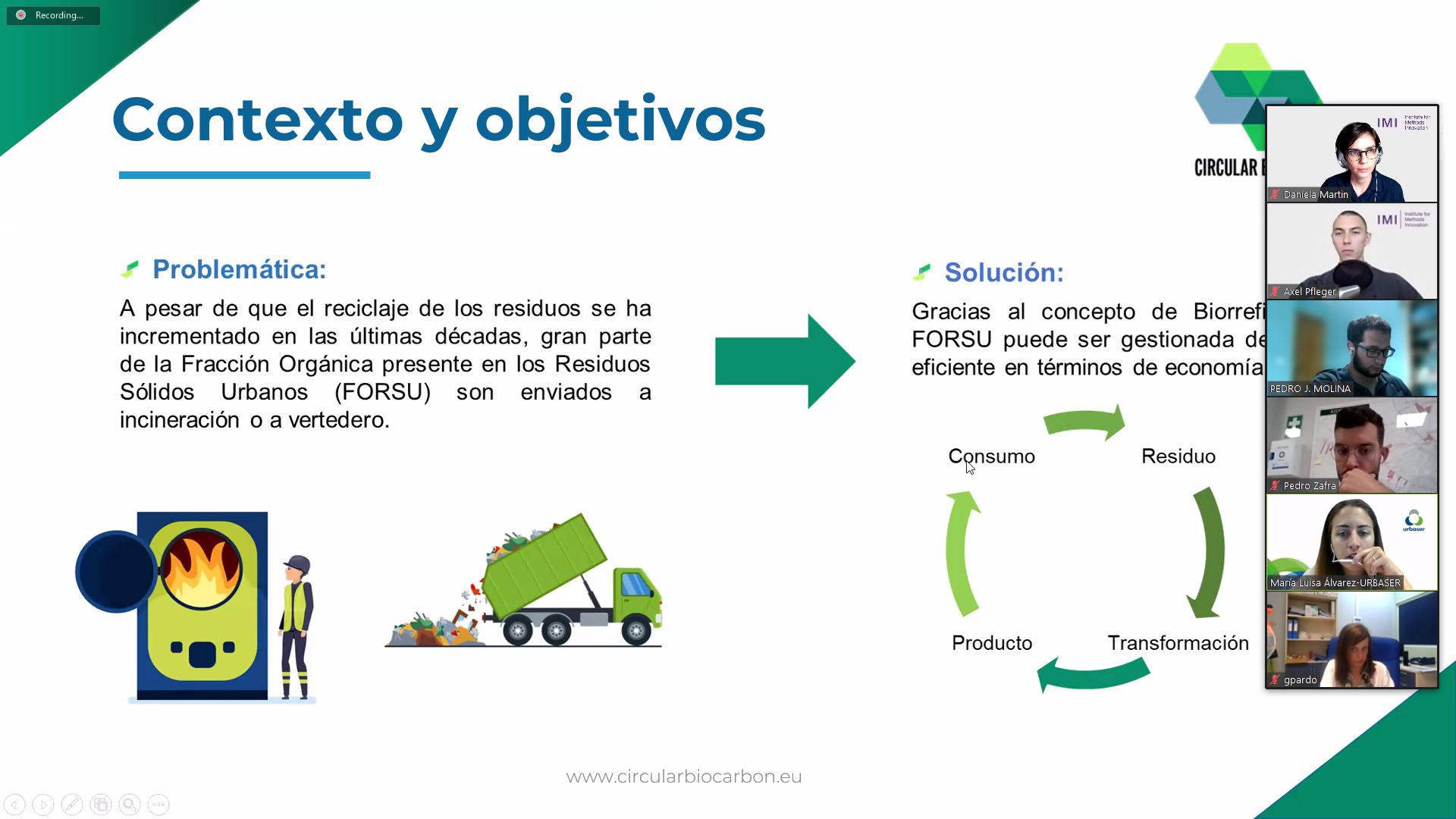 The final stage of the event was a co-creation activity in which participants were asked to create and share news stories about either the future of water sustainability in their local areas or innovations at the demonstration sites. The participants wrote a fictional story about a mobile tanker truck, containing the MOBILE3TECH water treatment module, that could collect wastewater from domestic septic tanks and transform it into water suitable for human needs. This particular story sheds light on their hopes to make these water treatment technologies accessible to communities.
THE TRUCK THAT TRANSFORMS WATER
SOCAMEX, in collaboration with the CNRS, the Polytechnic University of Valencia and the Technion in Israel, has developed a prototype tanker truck incorporating a pioneering water regeneration system called MOBILE3TECH.
This truck can collect wastewater from domestic septic tanks and transform it into water suitable for human consumption, as well as for irrigation of avocado and grapefruit fields.
The tanker can also travel to remote areas and small villages to treat water directly on site to meet the specific needs of each location.
The director of the Almendralejo WWTP, Pedro Sánchez, expects this modular solution to be replicated in 15 other municipalities in the coming year.
Citizens will be able to identify the tanker truck by means of a melody transmitted by a megaphone so that they can prepare their wastewater in advance.
This joint event allowed both projects to identify attitudes and expectations, anxieties and pre-knowledge about sustainability aspects of water and solid waste management among different groups of stakeholders.